The world's most advanced networks and customers rely on CommScope connectivity and therefore rely on our global manufacturing footprint, our high performing supply chain and our advanced processes. We rely on our Supply Chain & Manufacturing experts to help us understand demand, plan for supply, procure and produce the products we build with the highest standards of quality, safety, and sustainability. From sourcing the right materials to delivering technology that powers sports arenas, busy airports, and state-of-the-art data centers, our Supply Chain & Manufacturing employees take pride in building the connectivity products of today but also pursuing the evolving technologies of tomorrow.
Continuous Improvement Transformation

Our Supply Chain Transformation team's goal is to maximize profitability through world class continuous improvement strategies that drives value creation & waste elimination.

Demand Planning

Our Demand Planning team is in charge of arrangement, strategy, and distribution of our products for sale to customers across the globe.

Global Manufacturing

Our Global Manufacturing team is instrumental in the success on creating and delivering quality telecommunication products. With thousands of employees across the globe, this team takes pride in the assembly, operation and quality control of the products we supply to our customers.

Global Operations Segments

Our Global Operation Segment teams develop and execute strategies to support the business plan at optimal cost, service and quality. This team leads New Product Introduction, taking designs and developing processes to scale for optimal mass production in our factories and contract manufacturers across the globe.

Logistics

Our team of Logistics employees work together to manage the flow of our products from our suppliers to our facilities and then onto the customers we support. This group works with our planning and manufacturing teams to ensure we can successfully fulfill our customer needs.

Procurement

Our Procurement team is responsible for evaluating, selecting, and implementing sourcing decisions for the acquisition of goods and services. This involves working closely with stakeholders to establish viable, quality driven, cost effective, and strategic sourcing objectives while monitoring forecast changes in external source markets, sharing information with suppliers, identifying critical materials and substitutes, identifying key suppliers that can support product design, and develop material sourcing and contingency plans to support new product development and introduction.
Meet Our People
We create lasting connections. We cannot do this without each and every employee that makes us who we are. We are pushing the boundaries and shaping the future together.
Meet your future colleagues and hear their stories on career growth, what makes CommScope different and how you can help us power the world's most advanced networks.
Learn More About Our People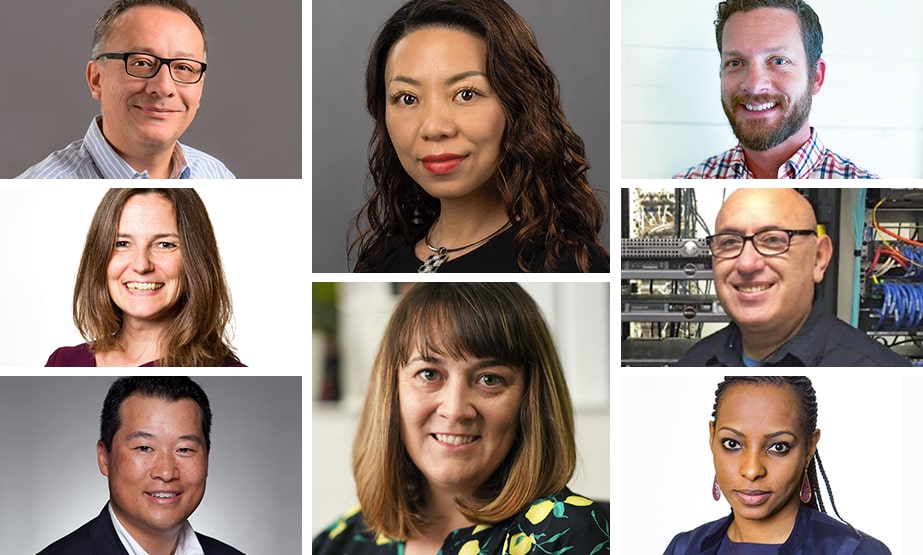 Getting Hired
Want to learn more about our hiring process? Check out our candidate resource page to explain our typical hiring process so you know what to expect when you apply for a job. We also have tips, tools and answers to frequently asked questions to guide and prepare you for the interview process.
View How We Hire