Our Purpose
We create lasting connections around the world-in networks, with customers and partners, in our communities and with each other. It's our business. When we do it well, we enable people to use networks to build bonds, to connect with their loved ones, to gain insights and grow and enjoy all that life has to offer.
Our business is powered by our employees who innovate, create, and connect our communities and partners for a better tomorrow. Our commitment is to one another and to continue to push the boundaries of technology so that we can create the world's most advanced networks.
Our Values
When you meet us, you'll learn quickly that every employee at CommScope is unique, but there are four very important things that we all have in common — our core values.
Act With Integrity
Our integrity is our moral compass, our core belief in doing the right thing. We find purpose and success through our uncompromising commitment toward our customers, partners and each other. We demonstrate candor, trust, respect, authenticity, honesty and accountability in everything we do.
Innovate for Customer Success
Innovate for Customer Success
Our customers look to us as enablers of their success. We innovate with their needs in mind. Our end-to-end network expertise and commitment to our promises build the trust that drives deeper engagement and secures our ongoing success.
Continuously Improve
Challenge the status quo! A meticulous pursuit of betterment sets us apart by making decisions faster, responding to our customers quicker and being more opportunistic. Embrace challenges, criticism and diversity in thought as the basis for improvement for ourselves, our customers, our communities and our planet.
Win as One Team
Always together, never alone. Part of what makes us unique is our diverse set of experiences and perspectives, which provide a uniquely strong support system. Always there for our colleagues, we work together, across borders and boundaries, toward a singular goal — to win.
Diversity and Inclusion
We strive to create and sustain a culture that values the unique perspective and contributions of all current and future employees. We foster a dynamic and inclusive workplace for all that embraces our diverse populations and experiences. We know our diversity makes us stronger.
Learn more about our Diversity & Inclusion Business Network >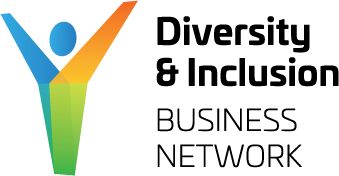 Meet Our People
We create lasting connections. We cannot do this without each and every employee that makes us who we are. We are pushing the boundaries and shaping the future together.
Meet your future colleagues and hear their stories on career growth, what makes CommScope different and how you can help us power the world's most advanced networks.
Learn More About Our People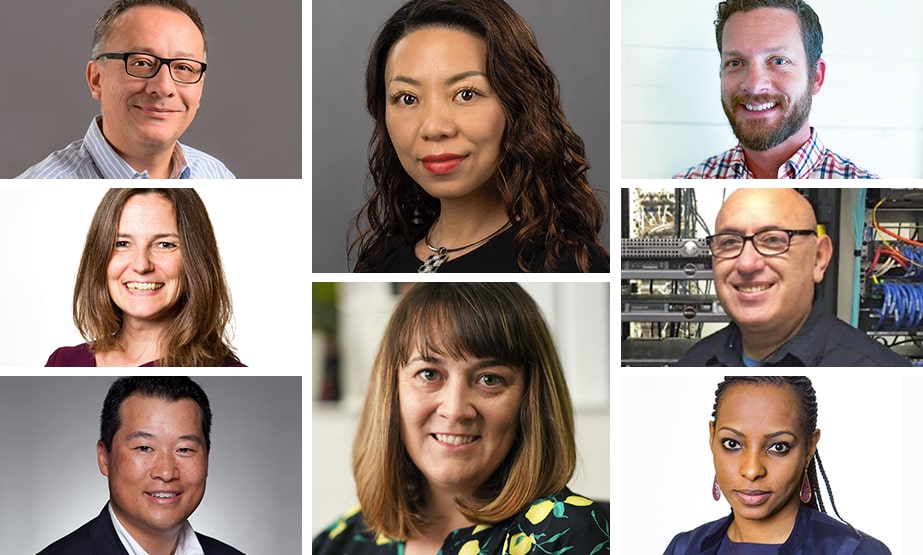 Corporate Responsibility
We care about the environments and the communities we operate in as it is our commitment to demonstrate respect for our human and natural resources. Learn more about our philosophy to being responsible to the environment.
Learn More

about Corporate Responsibility
CommScope History
1976
1978
1979
1990
1997
1999
2000
2004
2007
2011
2013
2015
2019
2020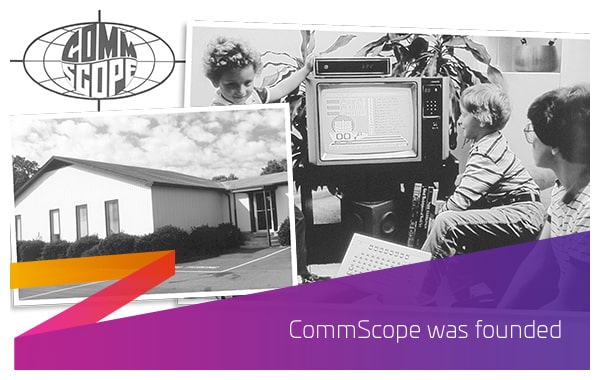 CommScope was founded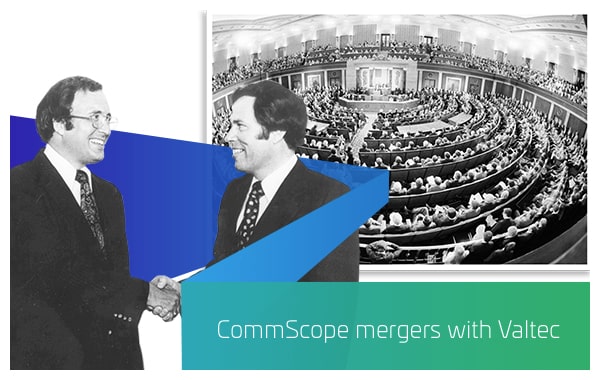 CommScope merges with Valtec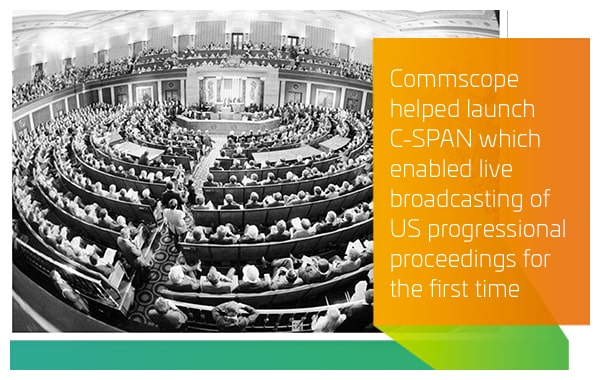 CommScope helped launch C-SPAN which enabled live broadcasting of US progressional proceedings for the first time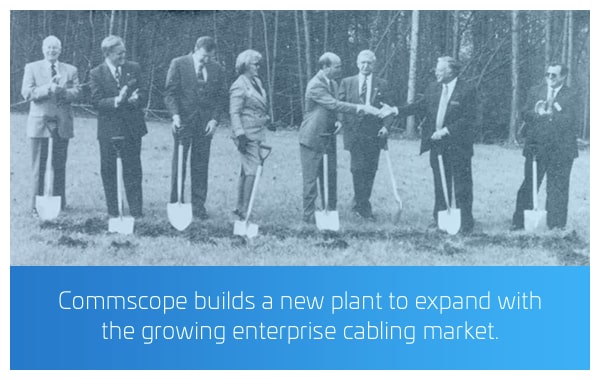 CommScope builds a new plant to expand with the growing enterprise cabling market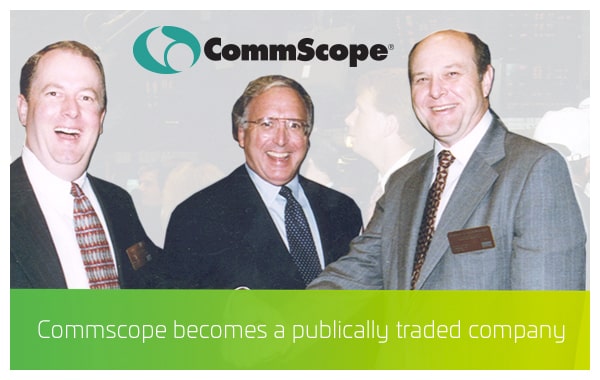 CommScope becomes a publically traded company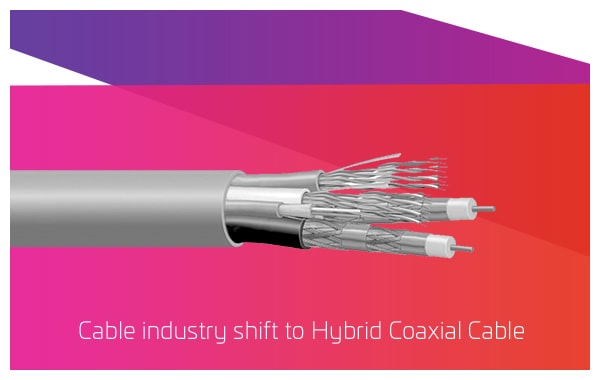 Cable industry shift to Hybrid Coaxial Cable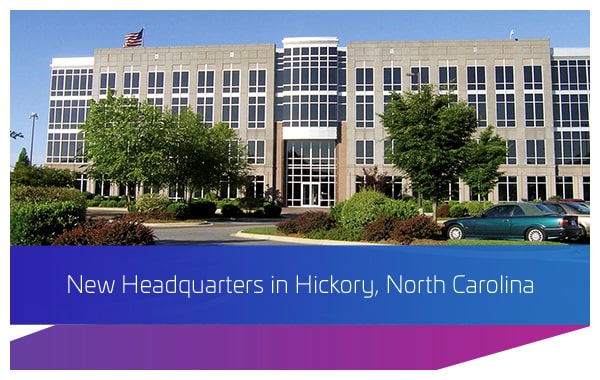 New Headquarters based in Hickory, North Carolina
Acquires Avaya Connectivity Solutions & Systimax Brand, doubling the company size and expanding its global footprint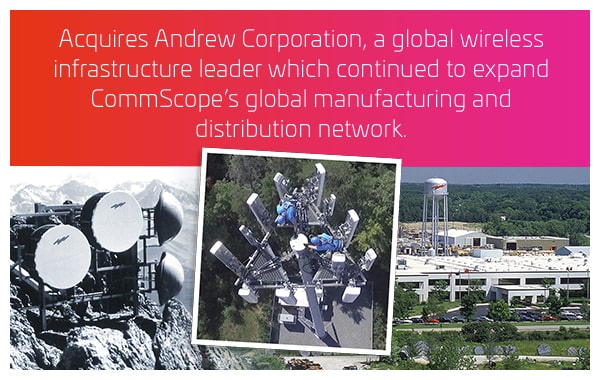 Acquires Andrew Corporation, a global wireless infrastructure leader which continued to expand CommScope's global manufacturing and distribution network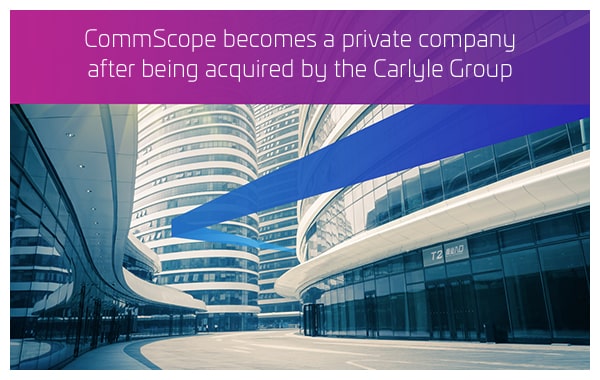 CommScope becomes a private company after being acquired by the Carlyle Group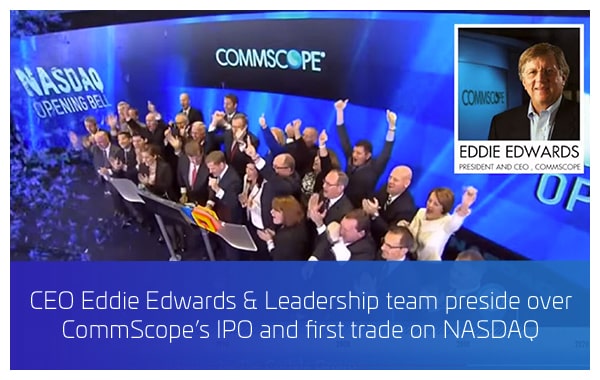 CEO Eddie Edwards & Leadership team preside over CommScope's IPO and first trade on NASDAQ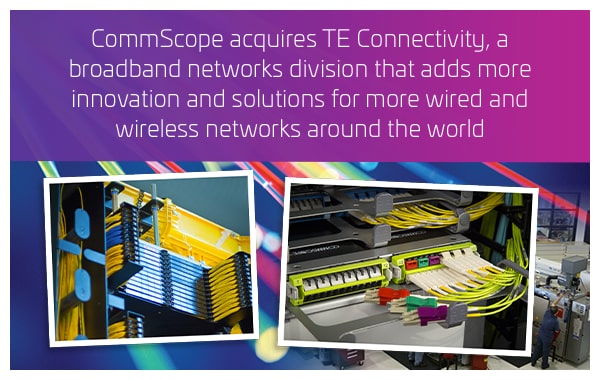 CommScope acquires TE Connectivity, a broadband networks devision that adds more innovation and solutions for more wired and wireless networks around the world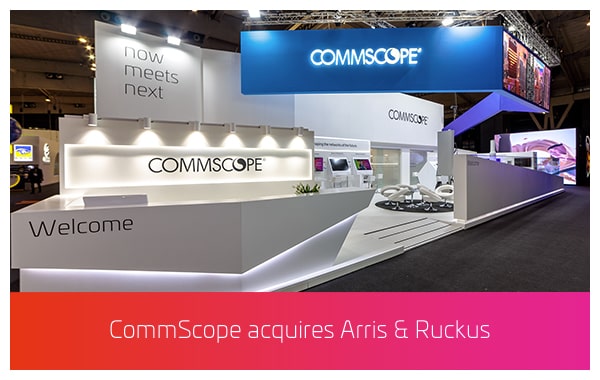 Acquires Arris & Ruckus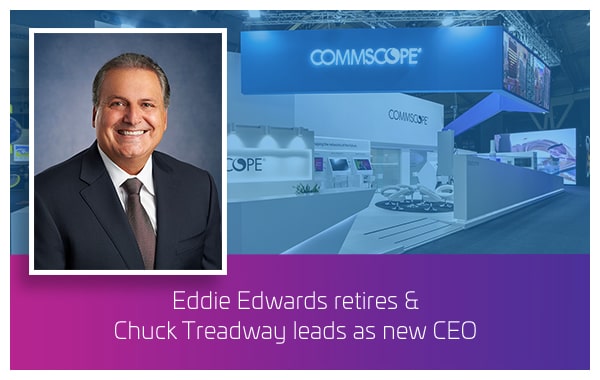 Eddie Edwards retires & Chuck Treadway leads as new CEO