Learn about our people, technology, and how we power our 'always-on' world!
Diversity and Inclusion
We strive to create and sustain a culture that values the unique perspective and contributions of all current and future employees. Since the launch of our Diversity & Inclusion Business Network, over 1,700 employees have joined (from all over the world) to be a part of creating a culture that values and embraces more than just visible characteristics. We foster a dynamic and inclusive workplace that makes us stronger.
Learn more about our Diversity & Inclusion Business Network >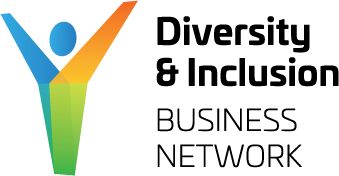 Comprehensive Benefits
Healthcare

Well Being

Retirement Plans

Life & Disability

Vacation & Leave
Specific benefits vary from country to country.

Corporate Responsibility
We care about the environments and the communities we operate in as it is our commitment to demonstrate respect for our human and natural resources. Learn more about our philosophy to being responsible to the environment.
Learn More

about Corporate Responsibility
CommScope History
1976
1978
1979
1990
1997
1999
2000
2004
2007
2011
2013
2015
2019
2020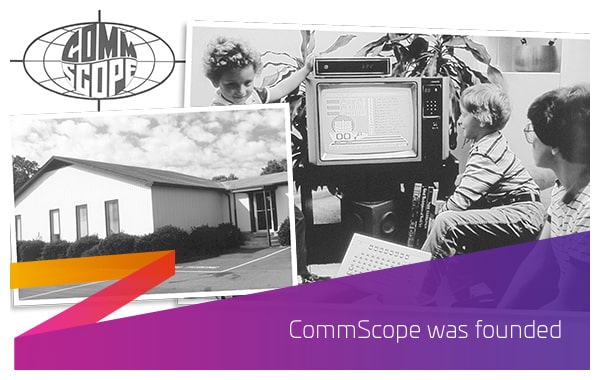 CommScope was founded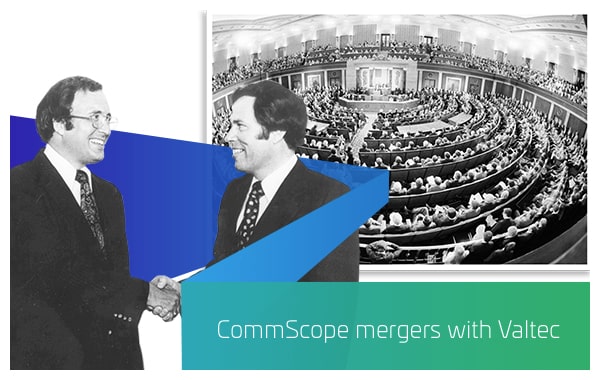 CommScope merges with Valtec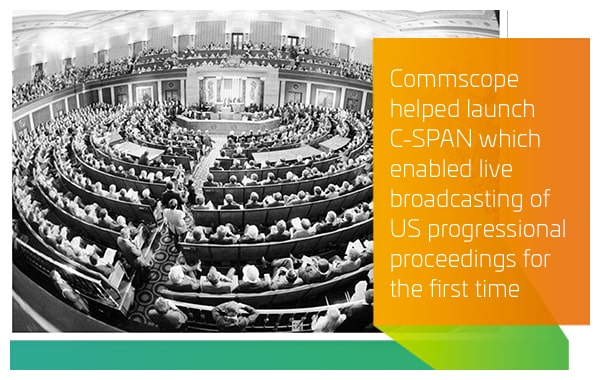 CommScope helped launch C-SPAN which enabled live broadcasting of US progressional proceedings for the first time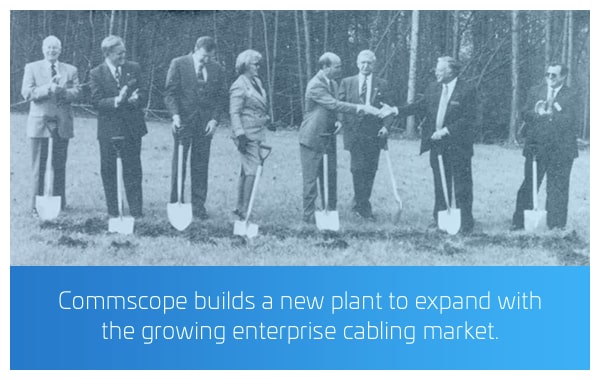 CommScope builds a new plant to expand with the growing enterprise cabling market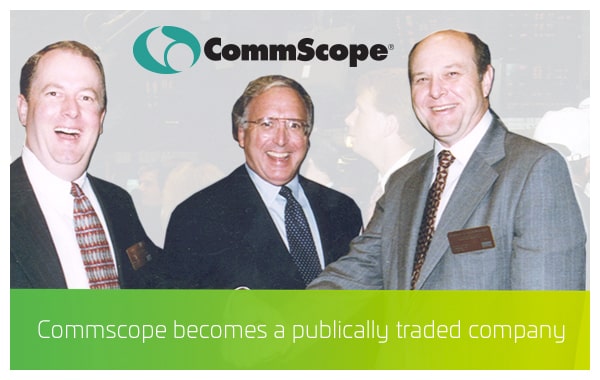 CommScope becomes a publically traded company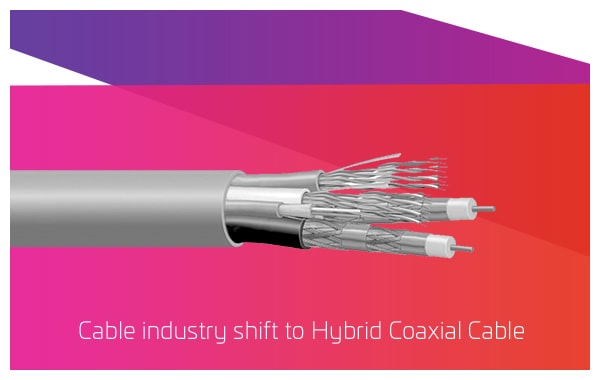 Cable industry shift to Hybrid Coaxial Cable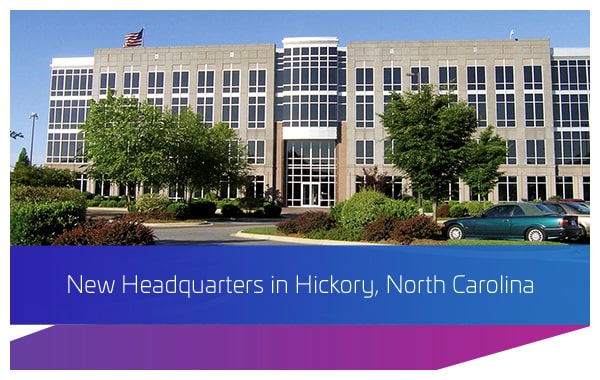 New Headquarters based in Hickory, North Carolina
Acquires Avaya Connectivity Solutions & Systimax Brand, doubling the company size and expanding its global footprint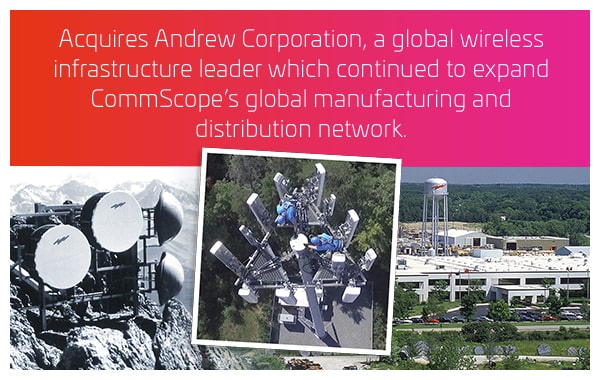 Acquires Andrew Corporation, a global wireless infrastructure leader which continued to expand CommScope's global manufacturing and distribution network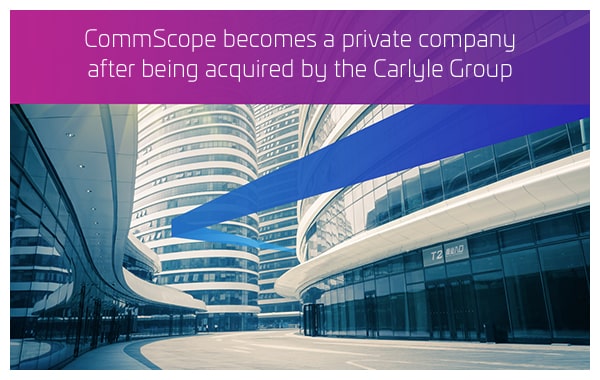 CommScope becomes a private company after being acquired by the Carlyle Group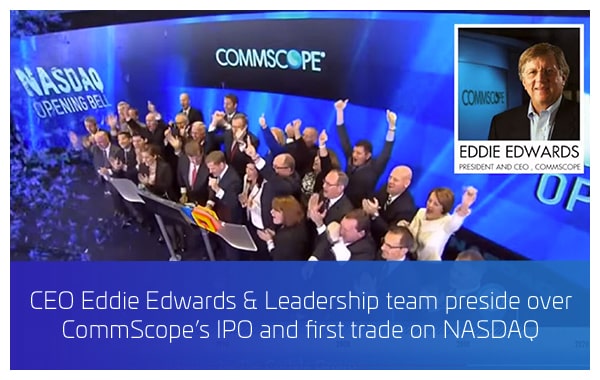 CEO Eddie Edwards & Leadership team preside over CommScope's IPO and first trade on NASDAQ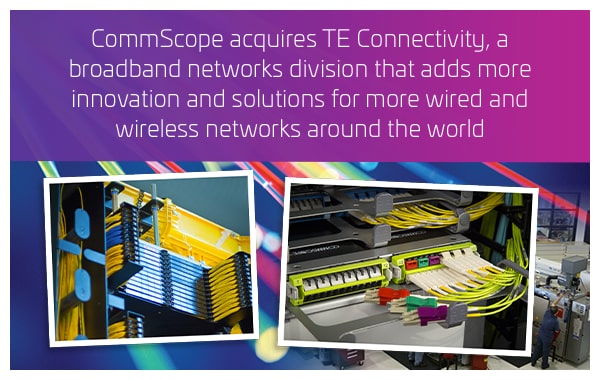 CommScope acquires TE Connectivity, a broadband networks devision that adds more innovation and solutions for more wired and wireless networks around the world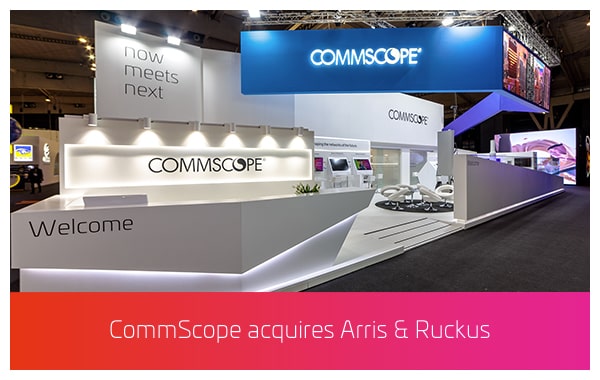 Acquires Arris & Ruckus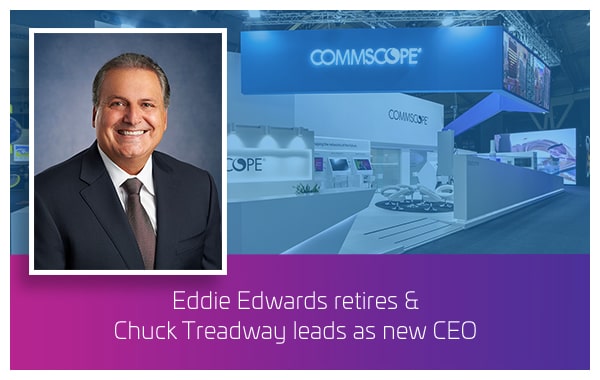 Eddie Edwards retires & Chuck Treadway leads as new CEO