Principal Hardware Engineer
Taipei - Taiwan
Overview
Transforming the wireless industry is dependent on the strength of innovation. At CommScope, we recognize the role of technology in redefining the way that we live; it's why we're not afraid to take on new challenges. Our team of engineers, whether early in career or experienced, are committed to showcasing the power of CommScope innovation. From opportunities in software, electrical, quality or mechanical - we have positions that support our end to end technology. So what's it like to work with us? Find out how you can use your engineering skills to make your mark on the world.
Full Time
Level: Experienced
Travel: Yes (occassional)
Success Profile
What makes for a successful Engineer at CommScope? Check out the traits below to see if you have the right mix.
Analytical
Results-Driven
Collaborative
Multi-Tasker
Team Player
Problem-Solver
Why We Work Here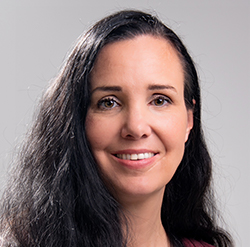 "I love working for CommScope because of the amazing opportunies for growth and development in the video (cable) marketplace, particularly as a female engineer. I am on the front lines of new endeavors for CommScope in the cable marketplace allowing me to advance my knowledge and expertise while still pursuing other opportunities."

Christin

Principal Technical Support Engineer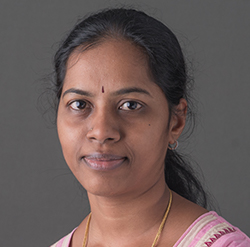 "I am excited to come to work because innovating is the core of what I do. Working towards next generation products in advanced technology and CommScope's ecosystem. Each day we are problem solving and it keeps me going."

Jala

Staff Support Engineer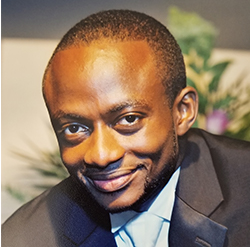 "My background is in Physics. I love everything telecommunications. So for my job to be at the forefront of it and now have the opportunity to collectively solve wireless, wired, massive, private, and business telecommunication problems and develop new telecommunication technology in the process is an offer I could not pass."

Norbert

Software Engineer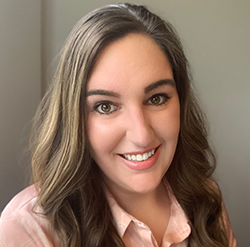 "My job is rewarding to know that my work helps make other people's jobs easier and creates high quality products for our customers."

Paige

Manufacturing Automation Engineer II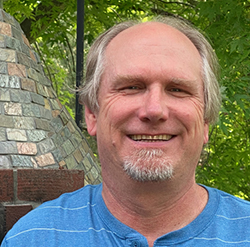 "The best part of working at CommScope is the people that I work with; this is a place that all work together on the same goal to succeed."

Troy

Principal Test Engineer
Career Journey
CommScope offers many career paths to support your immediate and future success. Below is an example of the first few progressions you could have in your Engineering career.
Engineer

leads to Engineer II.

Engineer II

leads to Staff Engineer.

Staff Engineer

leads to Senior Staff Engineer.

Senior Staff Engineer

leads to Principal Engineer.

Principal Engineer

ends this branch.
Comprehensive Benefits
Healthcare

Well Being

Retirement Plans

Life & Disability

Vacation & Leave
Specific benefits vary from country to country.
Responsibilities
Job ID 55919
Cost Reduction (CR) Focused Accountabilities
Oversee the Design & Test reliable, cost effective HW that conforms to Customer or Commscope specifications.

Review designs for cost implications, researching ways to achieve the functionality in the most cost-effective manner & push ALL xDM teams to leverage their cost-down experience into Commscope projects.

Ensure that a complete CR review is performed at POC or EPR1 CAD cycle during project delivery prior to Customer Validation and Sign-off.

Work with vendors to define/understand product roadmaps and ensure maximum alignment with Commscope strategic aims and profit-margin expectations.

Assess ALL CR material with affected teams – Project Team, CE, Supply Chain, SW, Manufacturing, etc.

Drive maximum product and design re-use through promoting a common cost-optimised hardware strategy.

Assist Schematic & Layout review with wider team to ensure all inputs are considered and implemented, where applicable. Component Engineering guidance on Long Lead Time, NFND parts and all PPL/PPS steerage to be considered ahead of review.

Where key componentry is single source supply; seek low-cost second source alternates for consideration.

NPI-1 CR OPTIMISATION Phase:

Investigate Alternate parts, CR opportunities, low-cost circuit design in parallel with Project Team.

Assess full CR list available, then assist the drive of Sample materials, Rework quantity, Plan & Execute DVT Cycle.

Conclude internal Review and Approval of CRs prior to any Customer Validation or External Certification milestones, as set out in the project team timeline.
NPI-2 CR SUSTAINING Phase:

Gather remaining/new CR suggestions from ALL TEAMs to be investigated Post Launch / GA.

Implement CR Projects with internal and/or JDM resource, then help Plan & Execute DVT Cycle.

Define Acceptance criteria and risk items for either Customer Approval or Certification effort.

Phase-in BOM updates inline with production dates and lead time factors avoiding excess stock.
General Technical Design Accountabilities
Generate system & product level HW documentation for review by and distribution to JDM partners for proposed designs in line with the Commscope Development Process.

By the application of good engineering practice produce designs with the lowest Annualised Failure Rate commensurate with acceptable costs & performance.

Generate specifications and support documentation, as appropriate, for all CR proposals, in line with the current Commscope Development Process.

Assist in design reviews ensuring all 3rd party recommendations are considered prior to progression to the next stage of the development phase.

Develop awareness of future technologies impacting the industry that may apply to Commscope product roadmap & cost effectiveness.
Technical Management Accountabilities
Use of process/tools & ensure adherence to Commscope Product Development Process (PCP/Flexwave).

Promote working in a flexible, dynamic environment, adaptable to EMS/JDM/ODM development models to meet Commscope requirements and customer expectations.

Contribute to the promotion and improvement of the Commscope Product Development Process, continually review the working methods to define best practices to ensure the most efficient operation.

Assist the HW / xDM PM to produce accurate and detailed hardware project plans for CR projects, helping the Core Team to ensure the project plans are both realistic and achievable.
Build strong relationships with strategic partners, vendors and track roadmaps thereof.
Explore the Location
Get directions and see what's around our office.
Start Exploring