Sr. Product Manager
Sunnyvale - California
Overview
Transforming the wireless industry is dependent on the strength of innovation. At CommScope, we recognize the role of technology in redefining the way that we live; it's why we're not afraid to take on new challenges. Our team of engineers, whether early in career or experienced, are committed to showcasing the power of CommScope innovation. From opportunities in software, electrical, quality or mechanical - we have positions that support our end to end technology. So what's it like to work with us? Find out how you can use your engineering skills to make your mark on the world.
Full Time
Level: Experienced
Travel: Yes (occassional)
Success Profile
What makes for a successful Engineer at CommScope? Check out the traits below to see if you have the right mix.
Analytical
Results-Driven
Collaborative
Multi-Tasker
Team Player
Problem-Solver
Why We Work Here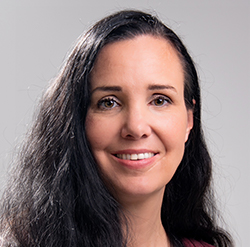 "I love working for CommScope because of the amazing opportunies for growth and development in the video (cable) marketplace, particularly as a female engineer. I am on the front lines of new endeavors for CommScope in the cable marketplace allowing me to advance my knowledge and expertise while still pursuing other opportunities."

Christin

Principal Technical Support Engineer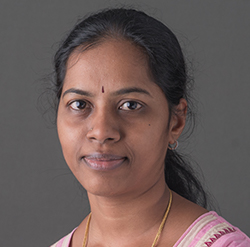 "I am excited to come to work because innovating is the core of what I do. Working towards next generation products in advanced technology and CommScope's ecosystem. Each day we are problem solving and it keeps me going."

Jala

Staff Support Engineer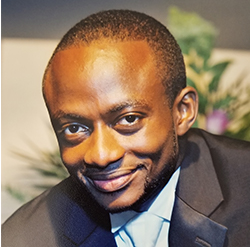 "My background is in Physics. I love everything telecommunications. So for my job to be at the forefront of it and now have the opportunity to collectively solve wireless, wired, massive, private, and business telecommunication problems and develop new telecommunication technology in the process is an offer I could not pass."

Norbert

Software Engineer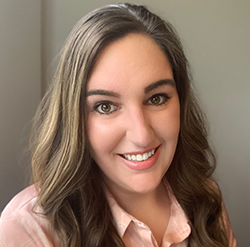 "My job is rewarding to know that my work helps make other people's jobs easier and creates high quality products for our customers."

Paige

Manufacturing Automation Engineer II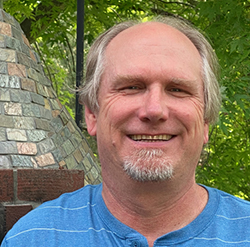 "The best part of working at CommScope is the people that I work with; this is a place that all work together on the same goal to succeed."

Troy

Principal Test Engineer
Career Journey
CommScope offers many career paths to support your immediate and future success. Below is an example of the first few progressions you could have in your Engineering career.
Engineer

leads to Engineer II.

Engineer II

leads to Staff Engineer.

Staff Engineer

leads to Senior Staff Engineer.

Senior Staff Engineer

leads to Principal Engineer.

Principal Engineer

ends this branch.
Comprehensive Benefits
Healthcare

Well Being

Retirement Plans

Life & Disability

Vacation & Leave
Specific benefits vary from country to country.
Responsibilities
Job ID 55341
Everyone communicates. It's the essence of the human experience. How we communicate is evolving. Technology is reshaping the way we live, learn and thrive. The epicenter of this transformation is the network—our passion. Our experts are rethinking the purpose, role and usage of networks to help our customers increase bandwidth, expand capacity, enhance efficiency, speed deployment and simplify migration. From remote cell sites to massive sports arenas, from busy airports to state-of-the-art data centers— we provide the essential expertise and vital infrastructure your business needs to succeed. The world's most advanced networks rely on CommScope connectivity.
Job Title: Senior Product Manager, Customer Experience
Location: Sunnyvale, California
Position: Full-time
Overview
As a senior product manager in the CommScope RUCKUS Cloud Services team, you will be responsible for defining the customer experience elements of all key Cloud and on-premise software and subscription products offered by RUCKUS. Customer experience elements include, but not limited to,
Various licensing options (perpetual, subscription, pre and post consumption, bundling) for types of customers such as Enterprises, Managed Service Providers, Carriers

Engaging the cross-functional teams comprising of central IT, product engineering, DevOps and program management, customer support, product, channel, and corporate marketing teams as well as training sales, SEs and partners

Harmonizing the front-end user experience aspects of various products developed within RUCKUS

Defining and guiding key UX design tenets to both RUCKUS and broader CommScope product managers for their products
The products include cloud-scale network management for Wi-Fi, Switching, IOT, SD-WAN and firewall solutions as well as big-data and ML/AI powered analytics services. You will work with an internal UX design development team, that work very closely with individual product managers but can sometimes miss out on the broader customer expectation that all the products from a vendor have a similar look and feel, work-flow and experience.
Purchasing is a key aspect for the customers, including pre-purchase evaluation methodologies such as trials and demos. It is paramount that the customer gets the feeling the products were not designed in silo, and that the pricing/licensing/activation/support flows are harmonized across all products.
Responsibilities
Work with internal and external users to understand user interface and UX problems

Work with internal and external users to understand monetizing possibilities including evaluating 3rd party tools

Work with UI Design team to create user-centered designs by considering customer feedback, technical constraints / opportunities and usability findings

Clearly define user personas and their requirements across the product line

Work closely with the cross functional teams to ensure thorough understanding and implementation of use cases and requirements
Required Qualifications & Experience
8+ years of experience as a Product Manager with focus on customer experience and customer success in the SaaS space – including licensing, pricing, monetization for SaaS products

Has experience designing end user licensing workflows and understands dependencies on backend business functions and systems.

Business systems analysis background is a plus. Is familiar with analyzing requirements; constructing workflow charts and diagrams; studying system capabilities; writing specifications.

Experience with CRM systems such as Salesforce. Is comfortable discussing design requirements related to customer master and parts master.

Experience creating conceptual sketches, wireframes, visual design comps, multiple design assets, and prototypes as a UX Designer, Interactive Designer, or HCI Designer on highly complex projects is a plus

Relentless desire for innovation, balanced with business needs, and customer expectations

Experience working in a collaborative team and working directly with engineers for implementation of designs
Highly Desired Skills
Understanding of platform architecture and cloud services

Previous experience integrating monetization/CRM tools like Zoura, SFDC, MSFT Dynamics

Experience with designing for enterprise audiences

Familiarity with the technical considerations involved with designing for web

Understanding of software development tools and processes
It is the policy of CommScope to provide Equal Employment Opportunities to all individuals based on merit, qualifications and abilities. CommScope does not discriminate in employment opportunities or practices on the basis of race, color, religion, gender (including pregnancy), national origin, age or any other characteristics as protected by law. Furthermore, this contractor and subcontractor shall abide by the requirements of 41 CFR 60-300.5(a) and 41 CFR 60-741.5(a). These regulations prohibit discrimination against qualified protected veterans and qualified individuals on the basis of disability, and require affirmative action by covered prime contractors and subcontractors to employ and advance in employment qualified protected veterans and qualified individuals with disabilities.
;;
Explore the Location
Get directions and see what's around our office.
Start Exploring