Be Aware: Job scams and internet fraud are increasing. Learn how to recognize and avoid job scams.
Learn More
Leader, Drafter
Old Goa - India
Overview
Transforming the wireless industry is dependent on the strength of innovation. At CommScope, we recognize the role of technology in redefining the way that we live; it's why we're not afraid to take on new challenges. Our team of engineers, whether early in career or experienced, are committed to showcasing the power of CommScope innovation. From opportunities in software, electrical, quality or mechanical - we have positions that support our end to end technology. So what's it like to work with us? Find out how you can use your engineering skills to make your mark on the world.
Full Time
Level: Experienced
Travel: Yes (occassional)
Success Profile
What makes for a successful Engineer at CommScope? Check out the traits below to see if you have the right mix.
Analytical
Results-Driven
Collaborative
Multi-Tasker
Team Player
Problem-Solver
Why We Work Here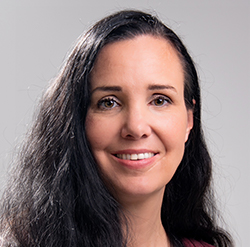 "I love working for CommScope because of the amazing opportunies for growth and development in the video (cable) marketplace, particularly as a female engineer. I am on the front lines of new endeavors for CommScope in the cable marketplace allowing me to advance my knowledge and expertise while still pursuing other opportunities."

Christin

Principal Technical Support Engineer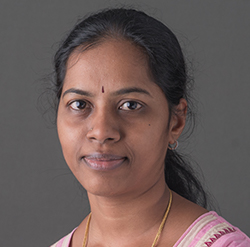 "I am excited to come to work because innovating is the core of what I do. Working towards next generation products in advanced technology and CommScope's ecosystem. Each day we are problem solving and it keeps me going."

Jala

Staff Support Engineer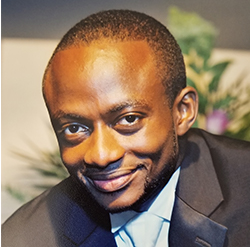 "My background is in Physics. I love everything telecommunications. So for my job to be at the forefront of it and now have the opportunity to collectively solve wireless, wired, massive, private, and business telecommunication problems and develop new telecommunication technology in the process is an offer I could not pass."

Norbert

Software Engineer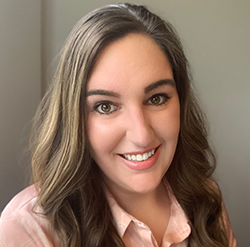 "My job is rewarding to know that my work helps make other people's jobs easier and creates high quality products for our customers."

Paige

Manufacturing Automation Engineer II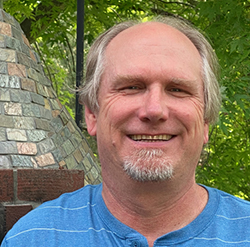 "The best part of working at CommScope is the people that I work with; this is a place that all work together on the same goal to succeed."

Troy

Principal Test Engineer
Career Journey
CommScope offers many career paths to support your immediate and future success. Below is an example of the first few progressions you could have in your Engineering career.
Engineer

leads to Engineer II.

Engineer II

leads to Staff Engineer.

Staff Engineer

leads to Senior Staff Engineer.

Senior Staff Engineer

leads to Principal Engineer.

Principal Engineer

ends this branch.
Comprehensive Benefits
Healthcare

Well Being

Retirement Plans

Life & Disability

Vacation & Leave
Specific benefits vary from country to country.
Responsibilities
Job ID 60871-en_US
We are looking for extraordinarily hardworking, forward-thinking, and driven people. If you wish to be part of a team dedicated to delivering industry-leading performance through exceptional talent and a culture of innovation and collaboration, this is an opportunity you won't want to miss. Looking out for a dynamic, organized, self-starter to join our BSA R&D team.
Leader, Drafter
Location:-Goa
What to Expect:
Responsible for coordinating, monitoring and supervising the activities of team of Drafters. Ensures that departmental goals are achieved by communicating objectives. Provides feedback to Supervisor regarding overall individual team member performance. Maximize employee participation to achieve team goal. Responsible for motivating team to their highest potential, maintain positive and cooperative attitude, help team member develop, enhance skills.
Duties & Responsibilities :
Receives assignments from Supervisor in the form of objectives, goals to meet BU needs.
Project work will focus on continuous process improvement, cost reduction, new product development, and improvement of operational efficiency, housekeeping, safety and Quality/ISO initiatives.
Examples of these types of projects drafting automation, standard work incorporation etc.
Responsible for training and development of team members,

Responsible for review team member project tasks like, drawings, 3D models, BOM.

Ensures that team members are at work on time, actively engaged in their assigned departments and conforming to established safety laws. Ensures that all company policies are followed.

Provides immediate performance feedback/counseling as required to resolve employee conflicts, assisting in short-term resolution of emergency situations (e.g., injuries) or safety issues, attendance issues, conduct, etc.

In emergency type situations will make an independent decision on the course of corrective action. Administers direct supervisory responsibilities including selection, hiring, training, performance evaluation, corrective action, promotional recommendation, and work schedules.

Ensures that time and attendance for assigned employees is accurate in data collection system.

Will need to handle multiple responsibilities at one time and effectively deal with people using a facilitative approach. Is instrumental in developing a flexible workforce.

Works with other cross function teams like RF/ME engineers, SAP admin, Project Managers, Planners, RF Tech, NPI, Quality, and support functions to ensure that departmental goals are achieved.

Studies deliverables schedules and will estimate worker-hour requirements for completion of job assignment. Coordinates and executes established activities of department (s) to make sure that goals are met.

Provides feedback on equipment operation maintenance ensures zero down time.

Responsible for reporting weekly, monthly, quarterly and yearly status reports pertaining to drafting deliverables, employee performance/conduct and process flow.

Will monitor their team efficiency and throughput.

Any other relevant duty as assigned by the Supervisor.
Types of Decisions:
Deviations from established departmental schedules, deviation from R&D standards and as needed

Quality decisions

Work assignment decisions based upon manpower levels, production plan.

Make judgment call on overtime needs.

Decisions or Problems referred to Manager
Contacts: Internal
Business Unit Managers for effectiveness.

Projects managers for project schedule, drafter allocation to project and project tasks.

ME/RF for project support and resolution of issues faced in project deliverables from drafting point.

Human Resources for policies and personnel issues.
Qualification & Experience :
Preferably Diploma Engineering with 8+years of proven experience or Bachelors Engineering with 5+ years of proven experience.

Experience in BSA R&D is a must
You will excite us if you have:
Demonstrated competencies and physical, mental, & interpersonal skills.

Preferred proficiency in SAP as it relates to time and attendance, material transactions, etc.

Good communication/leadership skills.

Strong potential for leadership development.

High level of skill and knowledge in local manufacturing/production operations.

Worked in leader positions or demonstrates team management qualities.

Should have worked in the R&D for minimum 1 year.
Why Commscope?
It's not very often you get a chance to connect with something extraordinary. Our dynamic work environment attracts forward-thinking, hardworking, and caring people who strive to build what's next. We provide our employees with opportunities where they can innovate and build while growing and developing their careers. Here, you will find a collaborative culture that encourages authenticity and champions inclusiveness. Come connect to your future. Commscope is an equal opportunity employer!
Explore the Location
Get directions and see what's around our office.
Start Exploring
Be Aware: Job scams and internet fraud are increasing. Learn how to recognize and avoid job scams.
Learn More