Be Aware: Job scams and internet fraud are increasing. Learn how to recognize and avoid job scams.
Learn More
Engineering Intern
Mexico City - Mexico
Overview
Transforming the wireless industry is dependent on the strength of innovation. At CommScope, we recognize the role of technology in redefining the way that we live; it's why we're not afraid to take on new challenges. Our team of engineers, whether early in career or experienced, are committed to showcasing the power of CommScope innovation. From opportunities in software, electrical, quality or mechanical - we have positions that support our end to end technology. So what's it like to work with us? Find out how you can use your engineering skills to make your mark on the world.
Full Time
Level: Experienced
Travel: Yes (occassional)
Success Profile
What makes for a successful Engineer at CommScope? Check out the traits below to see if you have the right mix.
Analytical
Results-Driven
Collaborative
Multi-Tasker
Team Player
Problem-Solver
Why We Work Here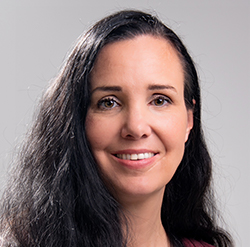 "I love working for CommScope because of the amazing opportunies for growth and development in the video (cable) marketplace, particularly as a female engineer. I am on the front lines of new endeavors for CommScope in the cable marketplace allowing me to advance my knowledge and expertise while still pursuing other opportunities."

Christin

Principal Technical Support Engineer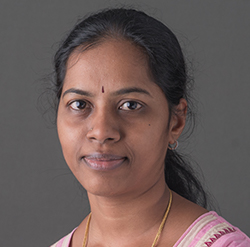 "I am excited to come to work because innovating is the core of what I do. Working towards next generation products in advanced technology and CommScope's ecosystem. Each day we are problem solving and it keeps me going."

Jala

Staff Support Engineer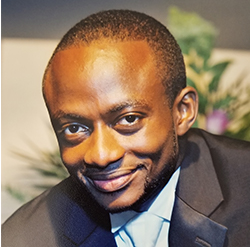 "My background is in Physics. I love everything telecommunications. So for my job to be at the forefront of it and now have the opportunity to collectively solve wireless, wired, massive, private, and business telecommunication problems and develop new telecommunication technology in the process is an offer I could not pass."

Norbert

Software Engineer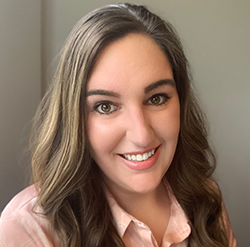 "My job is rewarding to know that my work helps make other people's jobs easier and creates high quality products for our customers."

Paige

Manufacturing Automation Engineer II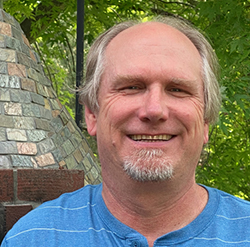 "The best part of working at CommScope is the people that I work with; this is a place that all work together on the same goal to succeed."

Troy

Principal Test Engineer
Career Journey
CommScope offers many career paths to support your immediate and future success. Below is an example of the first few progressions you could have in your Engineering career.
Engineer

leads to Engineer II.

Engineer II

leads to Staff Engineer.

Staff Engineer

leads to Senior Staff Engineer.

Senior Staff Engineer

leads to Principal Engineer.

Principal Engineer

ends this branch.
Comprehensive Benefits
Healthcare

Well Being

Retirement Plans

Life & Disability

Vacation & Leave
Specific benefits vary from country to country.
Responsibilities
Job ID 58966
COMMSCOPE, Líder Global en Soluciones de Infraestructura para las Redes de Comunicación.
Somos una compañía en la que habilitamos la comunicación por medio de un constante enfoque en la innovación creando la infraestructura que conecta a las personas y a la tecnología, contando además con la experiencia esencial y soluciones empresariales para llegar al éxito.
Debido a nuestro continuo crecimiento estamos buscando personas calificadas e interesadas en ser parte de nuestro equipo de trabajo.
In this "always-on" world, we believe it's crucial to have a genuine connection with the work you do!
We are constantly redefining connectivity to power a smarter, simpler, more connected world. From the array of customers we serve, we win when they win. This drives everything we do. Come connect to your future with us!
CommScope is a global video and broadband technology company that transforms how service providers worldwide deliver entertainment and communications…without boundaries. Our solutions enable service and content providers to improve the way people connect – with each other and with their favorite content. It's an exciting time at ARRIS, and as we continue to grow our global operations, we need extraordinary people across all facets of our organization.

How You'll Help Us Connect the World
We are looking for people who can share our vision, collaborate with others, and at the same time, become stars in their own right. Self starters who are looking to start their professional career in the technology-telecommunication's area, eager to learn and tackle new challenges in a multifaceted environment.

Required Qualifications for Consideration
• Currently studying computer systems/TI or similar career in the final year to conclude studies.
• Understanding of basic RF parameters and signal flows (frequency).
• Understanding of IP switching and routing, including commonly used dynamic routing protocols (i.e. RIP, OSPF, ISIS & BGP).
• Bilingual English-Spanish (written and spoken).
• Understanding office suite word, Excel.
• Ease of speech.
• Document/Minutes elaboration.
• Ticket tracking between team members.
• Report generation.

Why CommScope
You may not be familiar with CommScope but you are likely more familiar with us than you realize.
We are at the forefront of innovating communication products and solutions to meet the demands of our increasingly connected society.
We make communication faster, easier and more efficient in today's always-on world.

Es la política de las soluciones de COMMSCOPE proporcionar posibilidades de empleo iguales a todos los individuos basados en mérito, calificaciones y capacidades. La empresa no discrimina en posibilidades de empleo o prácticas en base de la raza, del color, de la religión, del sexo, del origen nacional, de la inhabilidad de la edad, o de ningunas otras características según lo protegido por la ley.
;;
Explore the Location
Get directions and see what's around our office.
Start Exploring
Be Aware: Job scams and internet fraud are increasing. Learn how to recognize and avoid job scams.
Learn More