Technician I, Automation
Juárez y Reforma - Mexico
Overview
Transforming the wireless industry is dependent on the strength of innovation. At CommScope, we recognize the role of technology in redefining the way that we live; it's why we're not afraid to take on new challenges. Our team of engineers, whether early in career or experienced, are committed to showcasing the power of CommScope innovation. From opportunities in software, electrical, quality or mechanical - we have positions that support our end to end technology. So what's it like to work with us? Find out how you can use your engineering skills to make your mark on the world.
Full Time
Level: Experienced
Travel: Yes (occassional)
Success Profile
What makes for a successful Engineer at CommScope? Check out the traits below to see if you have the right mix.
Analytical
Results-Driven
Collaborative
Multi-Tasker
Team Player
Problem-Solver
Why We Work Here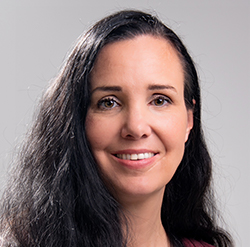 "I love working for CommScope because of the amazing opportunies for growth and development in the video (cable) marketplace, particularly as a female engineer. I am on the front lines of new endeavors for CommScope in the cable marketplace allowing me to advance my knowledge and expertise while still pursuing other opportunities."

Christin

Principal Technical Support Engineer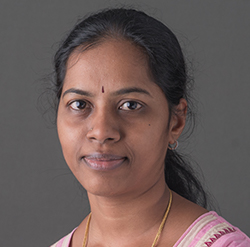 "I am excited to come to work because innovating is the core of what I do. Working towards next generation products in advanced technology and CommScope's ecosystem. Each day we are problem solving and it keeps me going."

Jala

Staff Support Engineer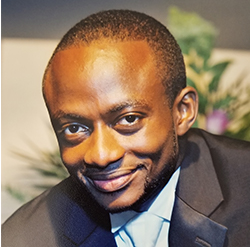 "My background is in Physics. I love everything telecommunications. So for my job to be at the forefront of it and now have the opportunity to collectively solve wireless, wired, massive, private, and business telecommunication problems and develop new telecommunication technology in the process is an offer I could not pass."

Norbert

Software Engineer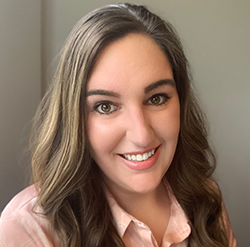 "My job is rewarding to know that my work helps make other people's jobs easier and creates high quality products for our customers."

Paige

Manufacturing Automation Engineer II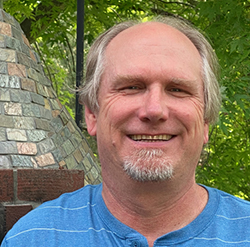 "The best part of working at CommScope is the people that I work with; this is a place that all work together on the same goal to succeed."

Troy

Principal Test Engineer
Career Journey
CommScope offers many career paths to support your immediate and future success. Below is an example of the first few progressions you could have in your Engineering career.
Engineer

leads to Engineer II.

Engineer II

leads to Staff Engineer.

Staff Engineer

leads to Senior Staff Engineer.

Senior Staff Engineer

leads to Principal Engineer.

Principal Engineer

ends this branch.
Comprehensive Benefits
Healthcare

Well Being

Retirement Plans

Life & Disability

Vacation & Leave
Specific benefits vary from country to country.
Responsibilities
Job ID 56196
COMMSCOPE está comprometido con el desarrollo de su personal, es por eso que todos los colaboradores podrán tener la oportunidad de participar en sus programas de desarrollo y/o vacantes disponibles.
General Summary
Opera, ajusta y da soporte a equipo y maquinaria de producción.

Dibuja, diseña, ajusta y arma Fixturas, Herramientas y Equipos, para dar soporte a los procesos actuales de Producción, así como a los nuevos procesos de productos nuevos.

Realiza diagramas eléctricos, neumáticos y de control de los equipos automáticos fabricados con el fin de entregar estos equipos al cliente toda la información requerida y necesaria
Duties & Responsibilities
Operar y dar soporte a equipo de producción, (Técnico-operario)

Realiza dibujos mecánicos de fabricación mediante el uso del programa CREO.

Solicita cotizaciones de compra de materiales, accesorios y fixturas mediante correos electrónicos.

Realiza requisiciones de compra mediante el uso del programa interno de compras.

Arma y ajusta fixturas y equipo recién fabricados, mediante el uso de herramientas manuales.

Realiza diagramas eléctricos y neumáticos y de programación, mediante el uso de programas especiales.

Realiza documentos y graficas de control interno mediante el uso de programa Excel, PowerPoint y Word.

Controla el inventario de herramientas, materiales y accesorios.

Este puesto/Función debe ser responsable de entender y seguir los requerimientos del sistema de Administración de Seguridad, Salud y medio ambiente, su política, los estándares y procedimientos aplicables.
Accountability / Impact of Job
Auxilia al Ingeniero de Diseño, Fabricación y Programación, en todas las funciones de él, ayudando en reducir los tiempos de entrega de las partes a fabricar y en la reducción de costos en las compras de materiales y accesorios, así como en las compras requeridas fabricadas por taller externo.
Estudiante de Quinto Semestre mínimo de Ingeniería, Mecatrónica, Mecánica o Industrial.

Ser analítico, creativo, proactivo, responsable, organizado y enfocado.

Buena comunicación y excelentes relaciones interpersonales.
SKILLS REQUIRED
Include demonstrated competencies and physical, mental, & interpersonal skills.
Conocimineto de PLC, hardware y Software.

Conocimiento de sistemas de automatizacion

Conocimiento de AUTOCAD

Conocimiento de CREO o SOLIDWORKS

Conocimiento y manejo de Excell, Word y Powerpoint

Conocimiento de propiedades de los materiales.

Conocimiento de Herramientas de Programación AB, Siemens,Omron,Ect.
Es la política de las soluciones de COMMSCOPE proporcionar posibilidades de empleo iguales a todos los individuos basados en mérito, calificaciones y capacidades. La empresa no discrimina en posibilidades de empleo o prácticas en base de la raza, del color, de la religión, del sexo, del origen nacional, de la inhabilidad de la edad, o de ningunas otras características según lo protegido por la ley.
;;
Explore the Location
Get directions and see what's around our office.
Start Exploring