Internship / Tirocinio
Faenza - Italy
Overview
Transforming the wireless industry is dependent on the strength of innovation. At CommScope, we recognize the role of technology in redefining the way that we live; it's why we're not afraid to take on new challenges. Our team of engineers, whether early in career or experienced, are committed to showcasing the power of CommScope innovation. From opportunities in software, electrical, quality or mechanical - we have positions that support our end to end technology. So what's it like to work with us? Find out how you can use your engineering skills to make your mark on the world.
Full Time
Level: Experienced
Travel: Yes (occassional)
Success Profile
What makes for a successful Engineer at CommScope? Check out the traits below to see if you have the right mix.
Analytical
Results-Driven
Collaborative
Multi-Tasker
Team Player
Problem-Solver
Why We Work Here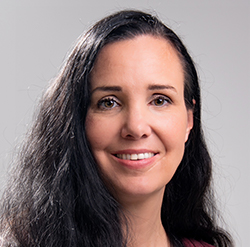 "I love working for CommScope because of the amazing opportunies for growth and development in the video (cable) marketplace, particularly as a female engineer. I am on the front lines of new endeavors for CommScope in the cable marketplace allowing me to advance my knowledge and expertise while still pursuing other opportunities."

Christin

Principal Technical Support Engineer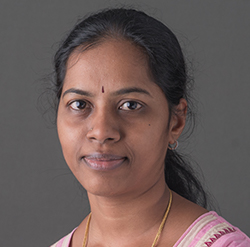 "I am excited to come to work because innovating is the core of what I do. Working towards next generation products in advanced technology and CommScope's ecosystem. Each day we are problem solving and it keeps me going."

Jala

Staff Support Engineer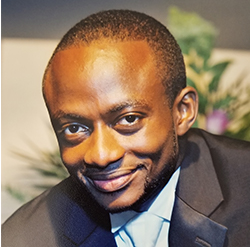 "My background is in Physics. I love everything telecommunications. So for my job to be at the forefront of it and now have the opportunity to collectively solve wireless, wired, massive, private, and business telecommunication problems and develop new telecommunication technology in the process is an offer I could not pass."

Norbert

Software Engineer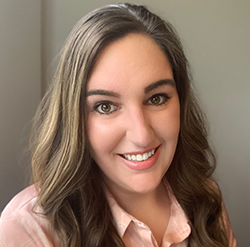 "My job is rewarding to know that my work helps make other people's jobs easier and creates high quality products for our customers."

Paige

Manufacturing Automation Engineer II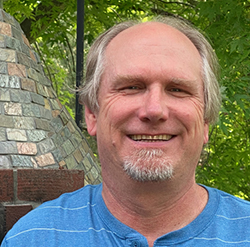 "The best part of working at CommScope is the people that I work with; this is a place that all work together on the same goal to succeed."

Troy

Principal Test Engineer
Career Journey
CommScope offers many career paths to support your immediate and future success. Below is an example of the first few progressions you could have in your Engineering career.
Engineer

leads to Engineer II.

Engineer II

leads to Staff Engineer.

Staff Engineer

leads to Senior Staff Engineer.

Senior Staff Engineer

leads to Principal Engineer.

Principal Engineer

ends this branch.
Comprehensive Benefits
Healthcare

Well Being

Retirement Plans

Life & Disability

Vacation & Leave
Specific benefits vary from country to country.
Responsibilities
Job ID 55960
Everyone communicates. It's the essence of the human experience. How we communicate is evolving. Technology is reshaping the way we live, learn and thrive. The epicenter of this transformation is the network—our passion. Our experts are rethinking the purpose, role and usage of networks to help our customers increase bandwidth, expand capacity, enhance efficiency, speed deployment and simplify migration. From remote cell sites to massive sports arenas, from busy airports to state-of-the-art data centers— we provide the essential expertise and vital infrastructure your business needs to succeed. The world's most advanced networks rely on CommScope connectivity.
We have an exiting internship opportunity in Italy.
The person will be involved in the characterization of RF components for 4G and 5G applications. He will learn how to perform basic noise and linearity measurements, EVM measurements and s-parameters measurements. This will give the opportunity to work with network analyzer, signal generator, spectrum analyzer and use SW tools (Matlab, C# or Python) to automate the measurements. The RF component typologies include filters, amplifiers and other signal conditioning devices like hybrid and directional couplers.
Duties and Responsibilities:
The person will receive training to perform measurements and will then have the duty to share reports documenting the results of the tests making them available only to Commscope personnel.
To be considered, you should have a bachelors' degree in Engineering, Maths, Science or similar.
Abbiamo un'entusiasmante opportunità di stage in Italia.
La persona sarà coinvolta nella caratterizzazione di componenti RF per applicazioni 4G e 5G.
Imparerà come eseguire misurazioni di base del rumore e linearità, misurazioni EVM e misurazioni dei parametris.
Ciò darà l'opportunità di lavorare con analizzatore di rete, generatore di segnale, analizzatore di spettro e utilizzare strumenti SW (Matlab, C # o Python) per automatizzare le misurazioni. Le tipologie di componenti RF includono filtri, amplificatori e altri dispositivi di condizionamento del segnale come accoppiatori ibridi e direzionali.
Doveri e responsabilità:
La persona riceverà una formazione per eseguire le misurazioni e avrà quindi il compito di condividere rapporti che documentano i risultati dei test rendendoli disponibili solo al personale Commscope.
Per essere considerato, dovresti avere una laurea in ingegneria, matematica, scienze o simili.
CommScope is an equal opportunities employer.
Please send your resume in English with the personal information treatment authorization in accordance to law 196/2003. We search for men and women according to Italian law 903/77.
Explore the Location
Get directions and see what's around our office.
Start Exploring