Graduate Systems Test Engineer
Cork - Ireland
Overview
Transforming the wireless industry is dependent on the strength of innovation. At CommScope, we recognize the role of technology in redefining the way that we live; it's why we're not afraid to take on new challenges. Our team of engineers, whether early in career or experienced, are committed to showcasing the power of CommScope innovation. From opportunities in software, electrical, quality or mechanical - we have positions that support our end to end technology. So what's it like to work with us? Find out how you can use your engineering skills to make your mark on the world.
Full Time
Level: Experienced
Travel: Yes (occassional)
Success Profile
What makes for a successful Engineer at CommScope? Check out the traits below to see if you have the right mix.
Analytical
Results-Driven
Collaborative
Multi-Tasker
Team Player
Problem-Solver
Why We Work Here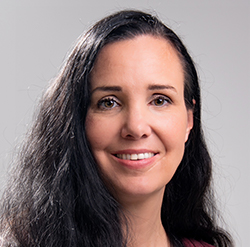 "I love working for CommScope because of the amazing opportunies for growth and development in the video (cable) marketplace, particularly as a female engineer. I am on the front lines of new endeavors for CommScope in the cable marketplace allowing me to advance my knowledge and expertise while still pursuing other opportunities."

Christin

Principal Technical Support Engineer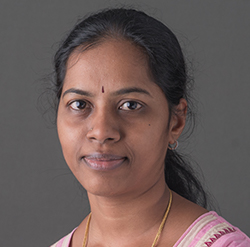 "I am excited to come to work because innovating is the core of what I do. Working towards next generation products in advanced technology and CommScope's ecosystem. Each day we are problem solving and it keeps me going."

Jala

Staff Support Engineer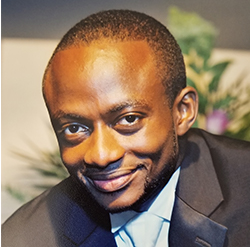 "My background is in Physics. I love everything telecommunications. So for my job to be at the forefront of it and now have the opportunity to collectively solve wireless, wired, massive, private, and business telecommunication problems and develop new telecommunication technology in the process is an offer I could not pass."

Norbert

Software Engineer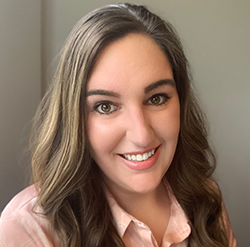 "My job is rewarding to know that my work helps make other people's jobs easier and creates high quality products for our customers."

Paige

Manufacturing Automation Engineer II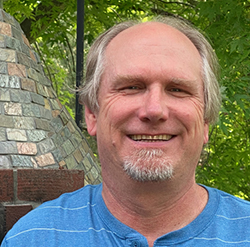 "The best part of working at CommScope is the people that I work with; this is a place that all work together on the same goal to succeed."

Troy

Principal Test Engineer
Career Journey
CommScope offers many career paths to support your immediate and future success. Below is an example of the first few progressions you could have in your Engineering career.
Engineer

leads to Engineer II.

Engineer II

leads to Staff Engineer.

Staff Engineer

leads to Senior Staff Engineer.

Senior Staff Engineer

leads to Principal Engineer.

Principal Engineer

ends this branch.
Comprehensive Benefits
Healthcare

Well Being

Retirement Plans

Life & Disability

Vacation & Leave
Specific benefits vary from country to country.
Responsibilities
Job ID 54422
Everyone communicates. It's the essence of the human experience. Technology is reshaping the way we live, learn and thrive. The epicenter of this transformation is the network—our passion. From remote cell sites to massive sports arenas, from busy airports to state-of-the-art data centers— we provide the essential expertise and vital infrastructure your business needs to succeed. The world's most advanced networks rely on CommScope connectivity.
Commscope employs 30,000 people globally, and this Systems Test Engineering role is based in Cork, Ireland. Our Cork office is home to a team of 45 engineers, and has been delivering leading-edge broadband and digital video products to Cable TV operators globally since 1999. Our labs are equipped with the most modern RF, broadband, digital video, virtualisation, and networking equipment available, and we are seeking an innovative and flexible systems engineer who can automate, streamline, and simplify configuration, test, and monitoring functions in this environment.
The CommScope Cork lab includes a wide range of cutting edge equipment - and you will get to work with all of it! This includes:
• DOCSIS headends, video servers, RF networks, cable modems, and a TON of test & measurement gear.
• VMWare, EsXi, KVM, and Docker-based virtualised systems
• Advanced IPv4 & Ipv6 network test equipment - we have almost 2 Terabits/sec of test capacity
• A variety of switches and routers from leading manufacturers like Cisco, Extreme, Juniper, and Ruckus
The Role:
This role would suit a graduate engineer with relevant work experience. It is a non-stop learning opportunity with a huge variety of work to be done - no 2 days are the same. You will have the opportunity to work with and learn from an experienced, world-class engineering team as we continue to push the boundaries of digital communications.
Key activities will include:
• Review product/feature design specifications and develop and maintain system tests, with a strong emphasis on automation.
• Configure lab test networks and systems. Verify integrity of such configurations and resolve any technical problems that arise.
• Run manual and automated system test cases– including functional, integration, regression, and performance testing.
• Write scripts or software to automate lab configuration, maintenance, and monitoring tasks.
• Assist colleagues to reproduce, diagnose, and verify fixes for product defects found through testing or reported by customer sites.
Qualifications:
• B.Eng (Hons) or MS/M.Eng in a relevant field such as Software Engineering, Computer Networking, or Telecommunications.
• Must have a track record of learning using your own initiative and be able to demonstrate core skills in one or more of the following areas:
• Linux systems, including virtualization & orchestration platforms (Docker/KVM/Kubernetes)
• IPv4 and IPv6 networking
• Fluency in at least 1 scripting language (Python/Bash/TCL), and experience with at least one programming language (e.g., C/Java)
• Analytical, communication, and problem-solving skills are very important for this role.
• Desirable: experience in a systems test role, including test automation development, test planning, and test execution

Commscope offers competitive remuneration and benefits, including health and life insurance, Education assistance, and more

It is the policy of CommScope to provide Equal Employment Opportunities to all individuals based on merit, qualifications and abilities. CommScope does not discriminate in employment opportunities or practices on the basis of race, color, religion, gender (including pregnancy), national origin, age or any other characteristics as protected by law. Furthermore, this contractor and subcontractor shall abide by the requirements of 41 CFR 60-300.5(a) and 41 CFR 60-741.5(a). These regulations prohibit discrimination against qualified protected veterans and qualified individuals on the basis of disability, and require affirmative action by covered prime contractors and subcontractors to employ and advance in employment qualified protected veterans and qualified individuals with disabilities.
Explore the Location
Get directions and see what's around our office.
Start Exploring