Engineer III, Global MFG Engineering
Ciudad Juárez - Mexico
Overview
Transforming the wireless industry is dependent on the strength of innovation. At CommScope, we recognize the role of technology in redefining the way that we live; it's why we're not afraid to take on new challenges. Our team of engineers, whether early in career or experienced, are committed to showcasing the power of CommScope innovation. From opportunities in software, electrical, quality or mechanical - we have positions that support our end to end technology. So what's it like to work with us? Find out how you can use your engineering skills to make your mark on the world.
Full Time
Level: Experienced
Travel: Yes (occassional)
Success Profile
What makes for a successful Engineer at CommScope? Check out the traits below to see if you have the right mix.
Analytical
Results-Driven
Collaborative
Multi-Tasker
Team Player
Problem-Solver
Why We Work Here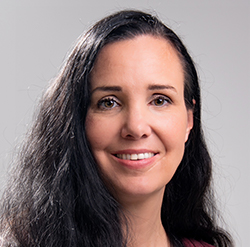 "I love working for CommScope because of the amazing opportunies for growth and development in the video (cable) marketplace, particularly as a female engineer. I am on the front lines of new endeavors for CommScope in the cable marketplace allowing me to advance my knowledge and expertise while still pursuing other opportunities."

Christin

Principal Technical Support Engineer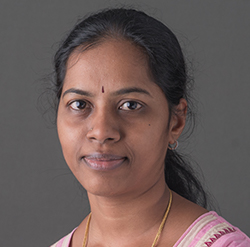 "I am excited to come to work because innovating is the core of what I do. Working towards next generation products in advanced technology and CommScope's ecosystem. Each day we are problem solving and it keeps me going."

Jala

Staff Support Engineer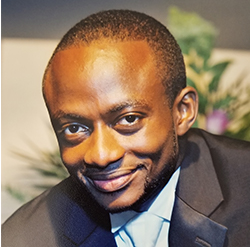 "My background is in Physics. I love everything telecommunications. So for my job to be at the forefront of it and now have the opportunity to collectively solve wireless, wired, massive, private, and business telecommunication problems and develop new telecommunication technology in the process is an offer I could not pass."

Norbert

Software Engineer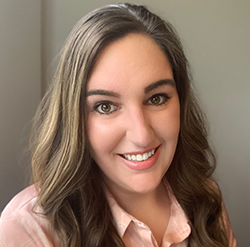 "My job is rewarding to know that my work helps make other people's jobs easier and creates high quality products for our customers."

Paige

Manufacturing Automation Engineer II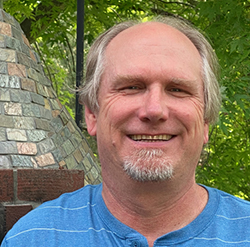 "The best part of working at CommScope is the people that I work with; this is a place that all work together on the same goal to succeed."

Troy

Principal Test Engineer
Career Journey
CommScope offers many career paths to support your immediate and future success. Below is an example of the first few progressions you could have in your Engineering career.
Engineer

leads to Engineer II.

Engineer II

leads to Staff Engineer.

Staff Engineer

leads to Senior Staff Engineer.

Senior Staff Engineer

leads to Principal Engineer.

Principal Engineer

ends this branch.
Comprehensive Benefits
Healthcare

Well Being

Retirement Plans

Life & Disability

Vacation & Leave
Specific benefits vary from country to country.
Responsibilities
Job ID 54074
COMMSCOPE está comprometido con el desarrollo de su personal, es por eso que todos los colaboradores podrán tener la oportunidad de participar en sus programas de desarrollo y/o vacantes disponibles.
Job Title: Global Manufacturing Engineer
Job description:
Senior level Global Manufacturing Engineer focused on the NCC Network Connectivity business. Work within the Global Manufacturing Engineering organization to be a key team member on a cross functional development team responsible for multiple product launches per year. High visibility position across top leadership within Commscope. Ability to work and grow technical skills in a team environment and be a part of the Modular Architecture transformation within the NCC portfolio.
Potential benefits:
Opportunity to work on one of the highest visibility projects in the company for the next 3+ years. It is part of our core strategic initiatives, and executive support abounds.

Access to a global team that has a direct impact on the design of all future NCC Connectivity for CommScope. It is rare to get to start over with designing products, and even rarer to be a part of it from the beginning.

Opportunity to lead the Manufacturing Engineering team responsible for a product family and provide design guidance and manufacturing guidance from the beginning.

Opportunity to make new connections and relationships within the company, not currently within reach.

Opportunity to learn more about how products are used, the different products CommScope makes, different manufacturing techniques, different ways to run plants, and what future technologies could help us in manufacturing.

Opportunity to become more marketable for future advancement and growth by being a part of this team. Exposure to high levels of the company is common, and it is very beneficial for them to learn your name, especially if you do a great job.
Skills needed:
Deep understanding of Fiber products, manufacturing processes, and assembly processes (desired)

Experience using Lean manufacturing tools, DFM, LDSS, PFMEA with an eye for manufacturing simplicity

Experience with the NPI process and working with a cross functional, multi-cultural team.

Experience with streamlining supply chain for raw material and intra/inter-plant supply.

Ability to form cohesive relationships across Global sites and leadership functions to find ways on "How we can make it happen" approach.
Expectations:
Participate on a cross functional development team responsible for multiple product launches per year. Apply lean concepts, knowledge of existing manufacturing capability, design for manufacturing, and design for Six Sigma experience to guide the team to a robust design.

Review Make vs Buy for each new component requested by R&D. Ensure regional availability, working with NPI Procurement, and ensure the standard component database is used by R&D to select appropriate fasteners.

Develop process steps, cycle times, costs, line balancing, operators needed per module assembly or groups of modules.

Analyze the grouping of modules made by the team to determine where the best division should be between pre-assembly and final assembly

Develop creative ideas for transportation and internal logistics of Kanban's, materials, assemblies, process lines, material handling to enable <1min changeovers. Production layouts. Includes space requirements.

Define Kanban locations, bin levels, RM storage, WIP storage, FG storage. The expectation is minimal operator involvement, and visual/automatic Kanban refills

Define the process map with assembly times number of operators, line balancing, skills needed, assembly Mfg processes needed (e.g. welding) and other tools.

Define and develop tool lists, and a creative way to keep up with them. Create support documentation and assist in the creation of work instructions to use the tools. This includes ideas on how to improve the cycle times using the tools, and ideas on how to eliminate the tools using automation.

Develop the packaging strategy for modules and final assembly. End of line vs packaging station

Develop templates for CommScope to use on future modules/products.

Design for manufacturing and feedback to R&D

Design for Six Sigma and feedback to R&D

PFMEA and feedback to R&D

Design Costing

Module design / layout

Final assembly design/ layout

Lessons learned

Work with the Global team to develop concepts for the assembly line for the future. Looking also to be modular and highly flexible to allow for changing demand and our space constraints.

Determine how best to eliminate all paper from the line and most operator inputs. Work instructions, continuous process checks, process data, and production data need to be very operator independent.

Facilitate the handoff of the product designs to the local teams for production ramp up.
Travel:
Estimated at 30%-50% travel but the need to be flexible.
Requirements:
BA/BS degree with 8-12 yrs of experience

Fully Bilingual (English/Spanish)

Proven product knowledge and technical/innovation skills

Effective problem solver which makes an impact to the bottom line

Proven leadership skills that can effectively communicate across orga
Es la política de las soluciones de COMMSCOPE proporcionar posibilidades de empleo iguales a todos los individuos basados en mérito, calificaciones y capacidades. La empresa no discrimina en posibilidades de empleo o prácticas en base de la raza, del color, de la religión, del sexo, del origen nacional, de la inhabilidad de la edad, o de ningunas otras características según lo protegido por la ley.
;;
Explore the Location
Get directions and see what's around our office.
Start Exploring