Be Aware: Job scams and internet fraud are increasing. Learn how to recognize and avoid job scams.
Learn More
Quality Technician
Catawba - North Carolina
Overview
Transforming the wireless industry is dependent on the strength of innovation. At CommScope, we recognize the role of technology in redefining the way that we live; it's why we're not afraid to take on new challenges. Our team of engineers, whether early in career or experienced, are committed to showcasing the power of CommScope innovation. From opportunities in software, electrical, quality or mechanical - we have positions that support our end to end technology. So what's it like to work with us? Find out how you can use your engineering skills to make your mark on the world.
Full Time
Level: Experienced
Travel: Yes (occassional)
Success Profile
What makes for a successful Engineer at CommScope? Check out the traits below to see if you have the right mix.
Analytical
Results-Driven
Collaborative
Multi-Tasker
Team Player
Problem-Solver
Why We Work Here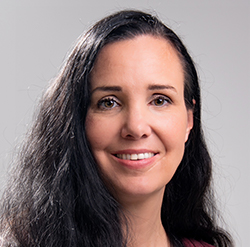 "I love working for CommScope because of the amazing opportunies for growth and development in the video (cable) marketplace, particularly as a female engineer. I am on the front lines of new endeavors for CommScope in the cable marketplace allowing me to advance my knowledge and expertise while still pursuing other opportunities."

Christin

Principal Technical Support Engineer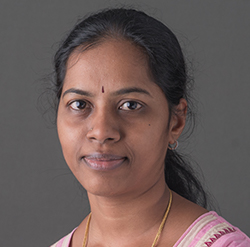 "I am excited to come to work because innovating is the core of what I do. Working towards next generation products in advanced technology and CommScope's ecosystem. Each day we are problem solving and it keeps me going."

Jala

Staff Support Engineer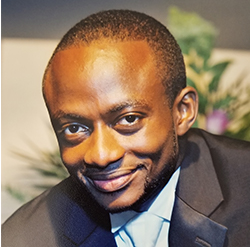 "My background is in Physics. I love everything telecommunications. So for my job to be at the forefront of it and now have the opportunity to collectively solve wireless, wired, massive, private, and business telecommunication problems and develop new telecommunication technology in the process is an offer I could not pass."

Norbert

Software Engineer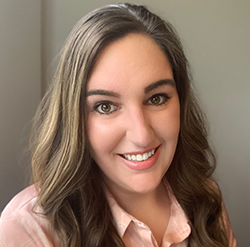 "My job is rewarding to know that my work helps make other people's jobs easier and creates high quality products for our customers."

Paige

Manufacturing Automation Engineer II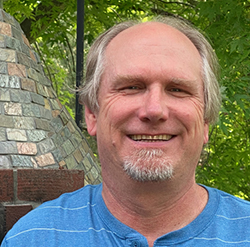 "The best part of working at CommScope is the people that I work with; this is a place that all work together on the same goal to succeed."

Troy

Principal Test Engineer
Career Journey
CommScope offers many career paths to support your immediate and future success. Below is an example of the first few progressions you could have in your Engineering career.
Engineer

leads to Engineer II.

Engineer II

leads to Staff Engineer.

Staff Engineer

leads to Senior Staff Engineer.

Senior Staff Engineer

leads to Principal Engineer.

Principal Engineer

ends this branch.
Comprehensive Benefits
Healthcare

Well Being

Retirement Plans

Life & Disability

Vacation & Leave
Specific benefits vary from country to country.
Responsibilities
Job ID 59301
Everyone communicates. It's the essence of the human experience. How we communicate is evolving. Technology is reshaping the way we live, learn and thrive. The epicenter of this transformation is the network—our passion. Our experts are rethinking the purpose, role and usage of networks to help our customers increase bandwidth, expand capacity, enhance efficiency, speed deployment and simplify migration. From remote cell sites to massive sports arenas, from busy airports to state-of-the-art data centers— we provide the essential expertise and vital infrastructure your business needs to succeed. The world's most advanced networks rely on CommScope connectivity.
Technology is reshaping the way we live, learn and thrive. In this "always-on" world, we believe it's essential to have a genuine connection with the work you do. The epicenter of this transformation is powered by the world's most advanced networks - the connectivity we create. Our expert employees are rethinking the purpose, role and use of our networks across the globe; to increase bandwidth, expand capacity, improve efficiency, speed deployment and simplify migration. From sports arenas to state-of-the-art data centers - we provide opportunities where you can innovate and create, while growing and developing your career. Come connect to your future.
Due to increased customer demand CommScope has two open positions for Quality Technicians to support Cable Manufacturing Operations in Catawba, NC. This position works second shift hours 6:30 pm to 6:30 am from Monday to Thursday
General Summary:
As a member of global manufacturing team, we are looking for a motivated and meticulous individual who would assist the Total Quality Manager and partner with Quality engineers in developing, maintaining, and auditing the operations and support processes and systems that are intended to assure the quality of the products manufactured. Prepare and publish timely reports describing contributions to business using suitable formats for communication, supported by knowledge of methods for data collection, mining and analysis. You will achieve corporate quality policy objectives by actively participating and contributing to teams using one or more methodologies (PDCA, 8D, 5-Why, GRR, FMEA, Lean or Six Sigma). You will be expected to prepare an action plan for training, complete a project and achieve certified status for Six Sigma Green Belt
Duties and Responsibilities:
Technical Knowledge: Meet or exceed proficiency levels for primary and back-up work assignments; ensure that backup(s) are capable to do the job in event of absence. Prepare and conduct training sessions addressing relevant issues, with operators, testers and other personal as needed.
ISO Quality Management Systems: Knowledge of the QMS, including areas of assigned responsibility, keep authored procedures current and build new as needed including Testing, Calibration, Sampling, Surveillance, Checklists development, Inspection, Procedure Development, Documentation Control.
Control of Non Conforming Material/Hold Administration: Hold Tag and coordinated Material Return Authorization, Material Review Board and Return to Vendor Systems: Plan, coordinate, detail and execute systems in a timely, accurate manner, assuring applicable areas are in compliance with CommScope policies and procedures.
Required Qualifications
High school diploma(or equivalent) with two years of experience.

Knowledgeable on 5S/Lean

Experience with the development of standard work process/documentation.

Strong math, verbal and written communication skills along with proficiency in MS Word and excel
Desired Qualifications
Six Sigma Green Belt and/or Lean Manufacturing Certification.

Broad knowledge of Fiber, & Coax products and operations

Knowledge on SAP and Microsoft Power Point experience.

Statistical knowledge and software experience.

Previous experience in a Quality Technician role and working with test equipment
Why CommScope?
Our dynamic work environment attracts forward-thinking, hardworking, and caring people who strive to build what's next. We provide our employees with opportunities where they can innovate and build, while growing and developing their careers. We thrive with change and know the value diversity plays in bringing forth new insights and generating better solutions.
It is the policy of CommScope to provide Equal Employment Opportunities to all individuals based on merit, qualifications and abilities. CommScope does not discriminate in employment opportunities or practices on the basis of race, color, religion, gender (including pregnancy), national origin, age or any other characteristics as protected by law. Furthermore, this contractor and subcontractor shall abide by the requirements of 41 CFR 60-300.5(a) and 41 CFR 60-741.5(a). These regulations prohibit discrimination against qualified protected veterans and qualified individuals on the basis of disability, and require affirmative action by covered prime contractors and subcontractors to employ and advance in employment qualified protected veterans and qualified individuals with disabilities.
;;
Explore the Location
Get directions and see what's around our office.
Start Exploring
Be Aware: Job scams and internet fraud are increasing. Learn how to recognize and avoid job scams.
Learn More