Be Aware: Job scams and internet fraud are increasing. Learn how to recognize and avoid job scams.
Learn More
Engineer , Services
Bengaluru - India
Overview
Transforming the wireless industry is dependent on the strength of innovation. At CommScope, we recognize the role of technology in redefining the way that we live; it's why we're not afraid to take on new challenges. Our team of engineers, whether early in career or experienced, are committed to showcasing the power of CommScope innovation. From opportunities in software, electrical, quality or mechanical - we have positions that support our end to end technology. So what's it like to work with us? Find out how you can use your engineering skills to make your mark on the world.
Full Time
Level: Experienced
Travel: Yes (occassional)
Success Profile
What makes for a successful Engineer at CommScope? Check out the traits below to see if you have the right mix.
Analytical
Results-Driven
Collaborative
Multi-Tasker
Team Player
Problem-Solver
Why We Work Here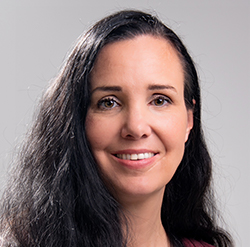 "I love working for CommScope because of the amazing opportunies for growth and development in the video (cable) marketplace, particularly as a female engineer. I am on the front lines of new endeavors for CommScope in the cable marketplace allowing me to advance my knowledge and expertise while still pursuing other opportunities."

Christin

Principal Technical Support Engineer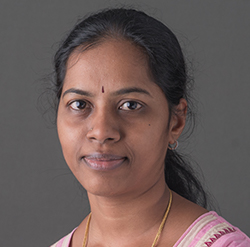 "I am excited to come to work because innovating is the core of what I do. Working towards next generation products in advanced technology and CommScope's ecosystem. Each day we are problem solving and it keeps me going."

Jala

Staff Support Engineer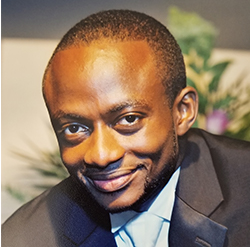 "My background is in Physics. I love everything telecommunications. So for my job to be at the forefront of it and now have the opportunity to collectively solve wireless, wired, massive, private, and business telecommunication problems and develop new telecommunication technology in the process is an offer I could not pass."

Norbert

Software Engineer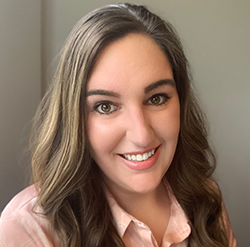 "My job is rewarding to know that my work helps make other people's jobs easier and creates high quality products for our customers."

Paige

Manufacturing Automation Engineer II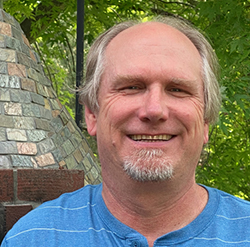 "The best part of working at CommScope is the people that I work with; this is a place that all work together on the same goal to succeed."

Troy

Principal Test Engineer
Career Journey
CommScope offers many career paths to support your immediate and future success. Below is an example of the first few progressions you could have in your Engineering career.
Engineer

leads to Engineer II.

Engineer II

leads to Staff Engineer.

Staff Engineer

leads to Senior Staff Engineer.

Senior Staff Engineer

leads to Principal Engineer.

Principal Engineer

ends this branch.
Comprehensive Benefits
Healthcare

Well Being

Retirement Plans

Life & Disability

Vacation & Leave
Specific benefits vary from country to country.
Responsibilities
Job ID 62086-en_US
Everyone communicates. It's the essence of the human experience. How we communicate is evolving. Technology is reshaping the way we live, learn and thrive. The epicenter of this transformation is the network—our passion.
Our experts are rethinking the purpose, role, and usage of networks to help our customers increase bandwidth, expand capacity, enhance efficiency, speed deployment, and simplify migration. From remote cell sites to massive sports arenas, from busy airports to state-of-the-art data centers—we provide the essential expertise and vital infrastructure your business needs to succeed. The world's most advanced networks rely on CommScope connectivity
Job Title: Engineer, Services

Work Location: Bangalore

General Summary:
The Small Cells technical support engineer will provide technical services, product f support, and assistance for CommScope CBRS and ONE CELL product lines to both internal and external customers during and post network deployment. Support could be remote, on-site, and via the phone. The technical support engineer will work with R&D, Quality, and engineering teams to improve product reliability and supportability based on-field performance and learnings from the field.
Duties & Responsibilities:
Provide technical support to CBRS and ONE CELL internal (sales, project managers, business development, and engineering) and external customers (Operators, Neutral Hosts).

Own end-to-end issue resolution with 100% quality and urgency. Work to meet or beat scorecard performance targets and customer SLAs.

The primary focus will be the CBRS and One Cell product family, including associated Ruckus or Cisco switches and Device Management Systems.

Assist customers with installations and upgrades. Provide on-site support for highly visible projects, when needed, to troubleshoot issues that can't be addressed remotely.

Work with customers to isolate equipment failures in the field. Isolate the defect and assist the customer to request replacement/repairs of failed equipment.

Use Omni tracker tool to submit, update, track resolution of customer issues, create a documented closed loop for each customer issue/compliant.

Work closely with R&D and PLM prior to new products or software becoming generally available and pre-test software and products in the technical support lab – be an extension of R&D engineering and test teams.

Work with quality to open Z1 notifications for widespread or frequent issues. Collaborate with quality, manufacturing, PLM, and R&D/Sustaining in RCA analysis. • Participate in the ONE CELL customer helpline pool to answer customer questions or resolve customer issues in real-time.

Be a customer advocate and work with R&D and quality to improve customer experience and ease of use for CBRS and ONE CELL products. Provide feedback on usability and robustness improvements. Open product tickets with PLM and R&D/Sustaining including proposed solutions.

Turn every customer contact into a positive experience for the customer by meeting and beating the customer's support expectations.

Works with the technical writers so that customer-delivered documents are of the highest quality and easy to use. Be key reviewers of all customer deliverable documents from PLM, design, and technical writers.

Up to 25% travel expected
RELATED EDUCATION & EXPERIENCE:

Bachelor's in the related curriculum such as Computer Science, Electronics & Communication, Information Science, etc w/ 5 Years of Related technical experience

Master's in the related curriculum such as Computer Science, Electronics & Communication, Information Science, etc w/ 2 Years of Related technical experience
SKILLS REQUIRED:
Include demonstrated competencies and physical, mental, & interpersonal skills.

LTE, UMTS, RF Engineering, RF Optimization, RF Network Planning, Troubleshooting, Debugging, MME, EPC, IoT, QXDM, TEMS, CCNA, Networking, Wireshark, 3GPP Standards, Linux, Oracle DBA, AWS Cloud

Hands-on experience of Ruckus Switching/Networking.

Engineer with a focus on communications technology and wireless technology. Key skills required are RF Engineering/Optimization/Planning, KPI analysis, and Troubleshooting, System Debugging,

AWS Cloud applications deployment and CISCO or equivalent networking certifications an assets.

Proven record of technical learning ability. In-depth knowledge of Wireless technologies and familiarity with the latest and upcoming Wireless trends.

Demonstrated technical skills and ability to learn on the fly. Excellent technical troubleshooting skills needed.

Functional/Technical skills and ability to work with ambiguity.

Customer relations are essential – meeting and beating customer needs and expectations.

Ability to work in cross-functional teams (technical support, R&D, quality).

Excellent verbal and written communication skills, and ability to deal with customers with a varied background.

Team player and enjoy working in an international environment

Ability to address questions/complaints with tact and proficiency
Commscope is an Equal Opportunity Employer.
Explore the Location
Get directions and see what's around our office.
Start Exploring
Be Aware: Job scams and internet fraud are increasing. Learn how to recognize and avoid job scams.
Learn More