Our engineers represent the future of our technology as these brilliant minds collaborate and create ideas and inventions to solve our customers' most important problems. From research and patents to products and connectivity, our engineers help create the future every day.
Advanced Research and Research & Design

Our Advanced Research and Research & Development Engineers initiate the design, development, execution and implementation of technology research projects. This group plans and executes applied research to the technology and products we produce and in the development of patent applications.

Hardware

Our group of Hardware Engineers evaluate the reliability of materials, properties and techniques used in manufacturing production. From designs, plans and development of electronic parts and components, this team ensures the products we create live up the quality integrated circuitry, mechanical systems, equipment and packaging, optical systems and DSP systems.

Manufacturing

Our Manufacturing Engineers are responsible for the development, implementation and maintenance methods, operation sequence and processes in the fabrication of our products.

Pre & Post Sales Support

Engineers within our Pre & Post Sales Support team range from Sales Systems Engineering to Tech Support and Field Deployment. This group plays an instrumental role in supporting, consulting and creating solutions for our customers.

Quality Assurance

Our Quality Assurance Engineers design, implement and maintain quality assurance protocols and methods for processing materials into partially finished or finished products. They are responsible for planning compliance of manufacturing and production processes with internal and external safety, quality and regulatory standards requirements for our worldwide distribution.

Software

Our Software Engineers plan, design, develop and test systems and applications for software enhancements and new products including cloud-based or internet-related tools.

Systems

Systems Engineers at CommScope design a complete and complex framework, system or product. They define processes, analyze and resolve based on their technical expertise for next generation initiatives.
Meet Our People
We create lasting connections. We cannot do this without each and every employee that makes us who we are. We are pushing the boundaries and shaping the future together.
Meet your future colleagues and hear their stories on career growth, what makes CommScope different and how you can help us power the world's most advanced networks.
Learn More About Our People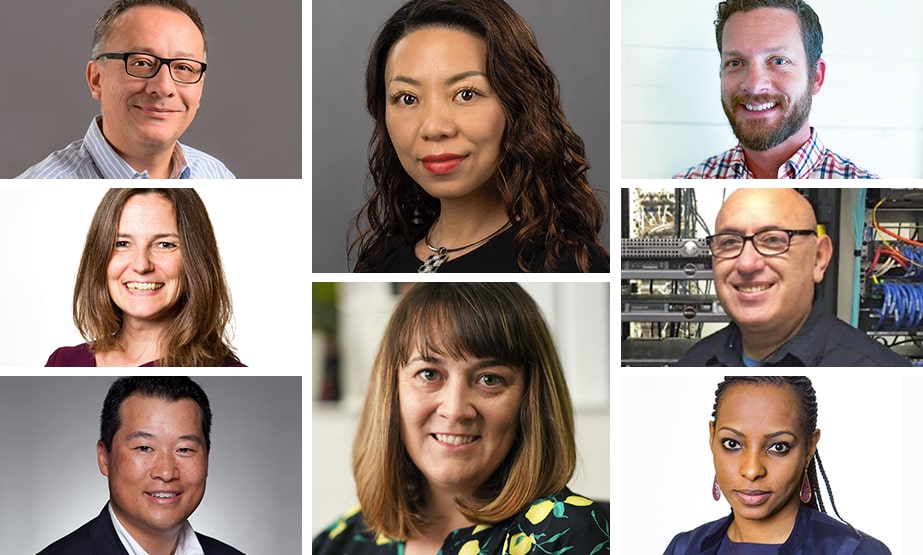 Getting Hired
Want to learn more about our hiring process? Check out our candidate resource page to explain our typical hiring process so you know what to expect when you apply for a job. We also have tips, tools and answers to frequently asked questions to guide and prepare you for the interview process.
View How We Hire